Warsaw Delight '18
where the pierogis are hot and the bubbles are cold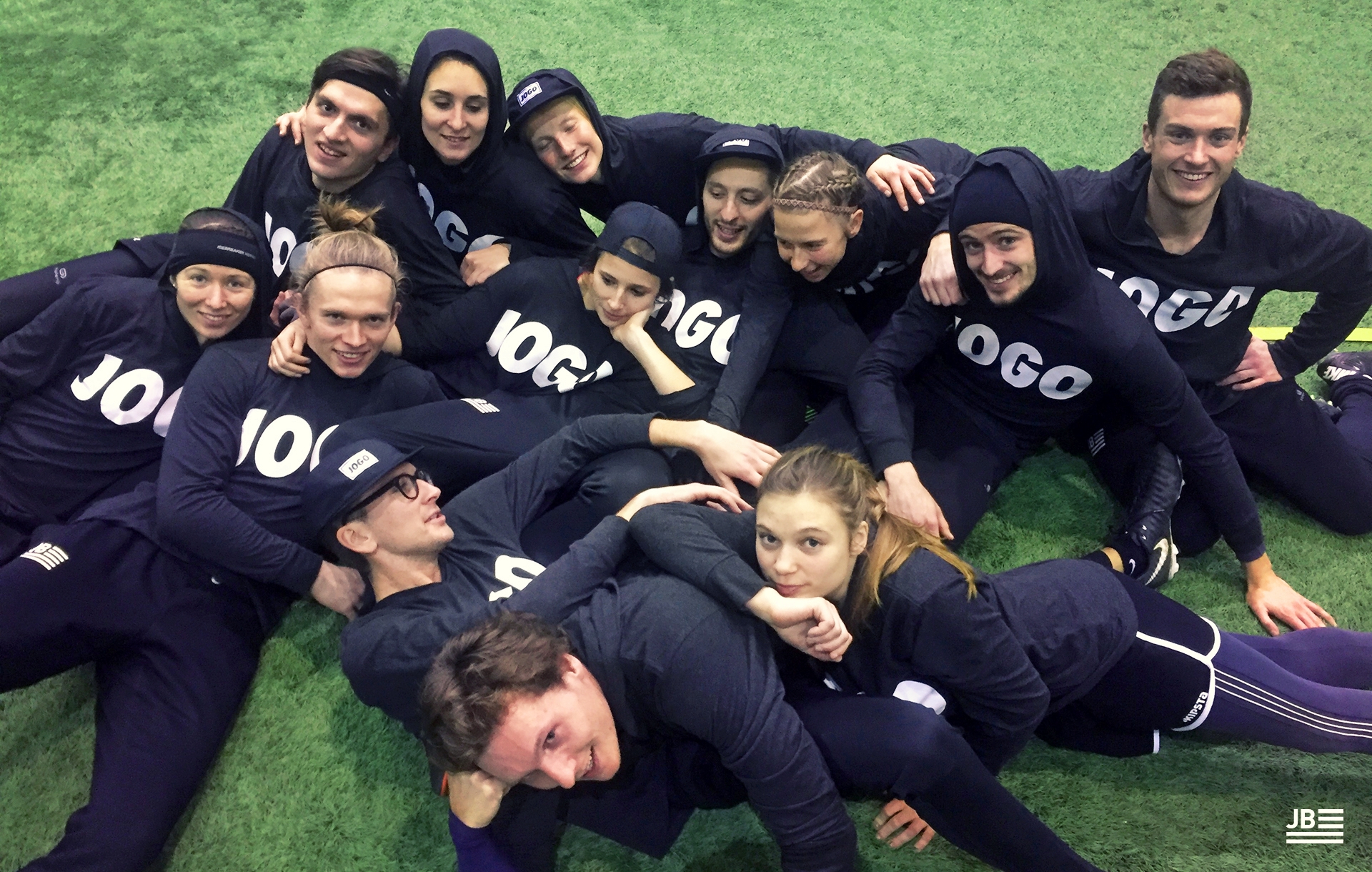 It's thursday evening, january 11.
The sky is pitch black, the air is crisp. We arrive at 2am in Warsaw, Kavinsky's Nightcall blows through the speaker on repeat. We take our matching North Face bags from our respective cars and take the elevator to the top floor. The Munich Quartet already arrived hours ago by the modern marvel of flight. Sophie and Isi haven taken the best bed, but it's ok, there's beds aplenty in our premium apartment. It's late and we should sleep, but excitement abounds. We're here. It's happening. We're finally here!
We go to bed late but rise early feeling refreshed. Just another day in the Windy City. We make our way to the cafe. We order thirteen flat whites and tell the handsome barista to keep 'em coming. Christian takes notes in his journal. Vlad takes 18 different photos of the tram lines bisecting the communist architecture. Old & new. Black & white. Laura sketches a face that looks just like Tano but she swears it isn't Tano. We order pizzas to the penthouse. There's tea and games and blankets and good music. We enjoy a thoroughly pleasant evening at home together. Somewhere along the way we fall asleep.
Saturday we rise. How do you like your eggs? Sunny side up? Gross. But you can have whatever you like. The bacon comes free with that. The orange juice is pressed fresh. The coffee is strong. The god damn bread rolls are warm. We take the M4 to the bubble once we're good and ready. We're into the quarterfinals. Don't sweat it. We return to the penthouse and rinse off under the waterfall showerhead. It's dress to impress. Party shirts on. We drink just the right amount, dance just the right amount, stay until just the right the moment, then it's back to the penthouse. What a weekend, we say to each other, and it's not even over. We sleep like babies.
Sunday arrives. The pressure mounts as we're into elimination games, but we're cool as cucumbers. The hammers don't stop. It's give and go. No need to talk strategy, we're smooth as can be. We give the crowd what it wants. Jules jumps over a guy. We win the tournament. Thanks for a great weekend, Smok, no one organizes a tournament like you. We'd love to be back next year. We relive the weekend through rose colored glasses the whole way home. We're tired but we don't sleep. Parting is such sweet sorrow. Eight rolls of film sit in Christian's bag, just waiting to be developed. Who knows what treasures await? The gift that keeps on giving. Until next year, we say. The street lights flicker as we go our separate ways with full hearts and clear minds.